COVID19, Finding a new path forward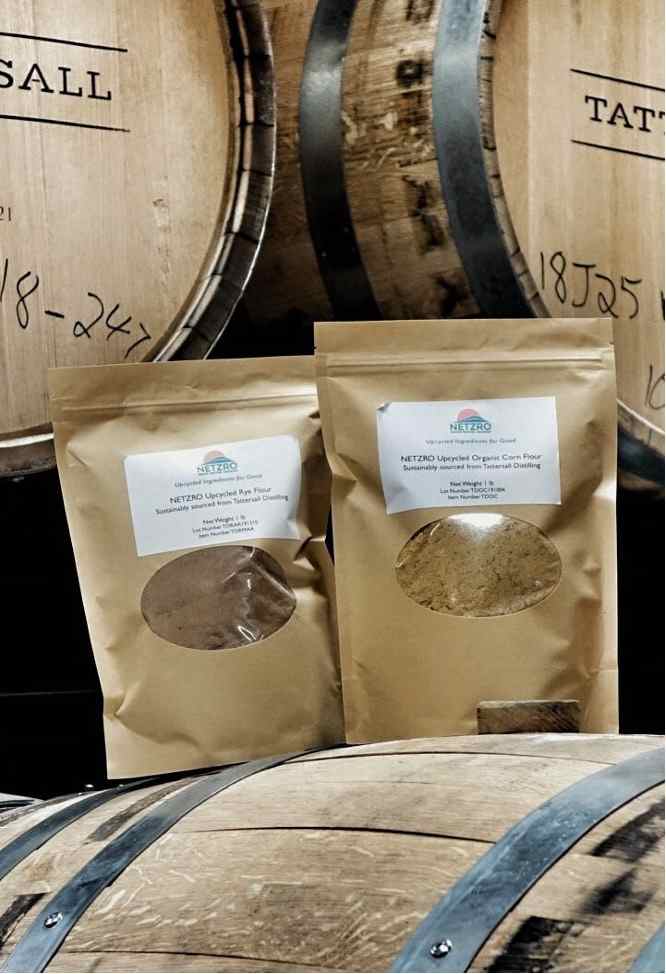 The past few months have been a time of unprecedented uncertainty for us at NETZRO and for the world.  We have all faced hardships and seen drastic changes to the way the world around us operates, from business to social interaction to the underlying fear and anxiety in our everyday lives.  Living and working in Minneapolis, I feel grateful for the safety I'm afforded relative to some cities that have been hit the hardest.  At the same time, I'm graduating college during a global pandemic and entering a world that looks very different from the one I knew just months ago.  I'm as anxious and uncertain as the next guy, but the creative solutions and support within the local business community are bringing me hope at a time when hope can be hard to come by.
As I'm sure you're all well aware, most states have implemented varying degrees of stay-at-home orders which implement restrictions on all areas of public life, including business.  This has led many of the breweries/distilleries from which we source our grains and the restaurants that use them in their dishes to reduce operations or shut down entirely for the time being.  Because of these changes, NETZRO – like most small businesses – has been forced to pivot in order to stay in business.  NETZRO's business model is to sell primarily bulk flour to business customers; these disruptions in the business ecosystem have led us to begin selling directly to consumers.  Look for NETZRO flour and baking mixes at farmers markets around the Twin Cities starting in June, and possibly in co-ops in the near future.
Changing our business model has come with many challenges but just as many silver linings.  The challenges: it's difficult to watch our customers struggle as a result of COVID-19, and we cannot know at this time what long-term impacts this pandemic will have on NETZRO and the Twin Cities business community.  We have also lost many opportunities to interact with the community through upcycling events; paired with lost business from bulk sales to restaurants, this presents an ongoing risk to our company.  Along with these challenges, however, are great opportunities to connect with consumers.  Selling directly to home bakers has led to more customer insights and community building, and the NETZRO team has personally benefited from having more time to experiment with spent grain recipes at home.
We've learned that flour mixes that can be used in any recipe are ideal for our consumers because it takes away the step of determining and measuring the perfect ratio of spent grain flour to regular wheat flour.  Based on this insight, we have been able to source organic whole wheat flour from Baker's Field Flour & Bread to create flour and baking mixes using 20% spent grain flour from NETZRO and 80% Baker's Field whole grain flour.  This has ensured that any mixes our customers buy are high-quality, locally sourced, and easy to use.  These versatile mixes have enabled many people to begin baking with our flour, and we're excited to see what they create.
While this is a difficult time for NETZRO and the business community as a whole, we are optimistic about some changes that we have seen firsthand.  The Twin Cities have always had a strong, supportive network of small businesses, but in the face of hardship these businesses are now finding innovative solutions to provide support to each other and to their customers.  Our team is inspired by the ways our community is looking out for one another and humbled to be a part of that however we can.
We've also seen that same conscientiousness changing the way consumers think and act.  Now that people are spending more time at home, they have more opportunities to think about what they eat and the impact that sustainable food choices can have on the environment.  We've learned that we can reach a much wider consumer base than anticipated through education around these topics because people are generally excited about using upcycled ingredients once they know how to use them well.  We hope that this education will lead to home cooking/baking with spent grain cementing its place as part of the new normal.