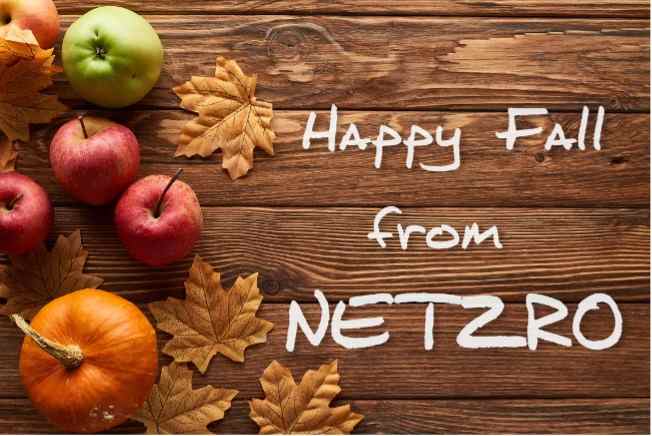 This fall at NETZRO, we're celebrating apple season by baking all of the upcycled goodies we can with the best local apples we can find. We mean no disrespect to the ever-popular pumpkin spice but, surrounded by a seemingly infinite array of Minnesotan apples, it feels like it would be a real shame not to make apple-focused baking our top fall priority.
I recently went to a local apple orchard and when I came home, I knew those apples were destined to become an upcycled treat. Since I was in the mood for something a little healthier, I decided to go for a whole wheat apple bread – perfect for heating up for a warm fall breakfast, and maybe even topping with fresh apple butter.
Here's the recipe for anyone who also finds themselves with too many apples on hand – a very good problem to have – and a burning desire to do some upcycled baking. Speaking of which: you don't need to peel the apples for this recipe! Most apple bread recipes will call for peeling and coring the apples before you dice them but, in the spirit of avoiding food waste, I kept the peels on and the difference was nearly indistinguishable. I would still recommend coring the apples, though, unless you happen to have a strong taste for apple seeds.
And if you're a pumpkin spice fan, feel free to sub out the cinnamon for pumpkin spice 🙂
Upcycled Apple Bread
Ingredients
1 cup apples, diced
1 ½ cups NETZRO 80/20 upcycled wheat flour
1 tsp baking soda
1 tsp cinnamon
½ tsp kosher salt
¾ c applesauce
2 tbsp canola oil
2 tbsp non-dairy milk of choice
½ c sugar
1 tsp vanilla extract
Instructions
Preheat the oven to 350 degrees and coat an 8×4 loaf pan with canola oil spray.
In a large bowl, combine the flour, baking soda, cinnamon, and salt.
Make a well in the center of the dry ingredients and add the applesauce, canola oil, non-dairy milk, sugar, and vanilla. Whisk wet ingredients until smooth.
Fold wet ingredients into dry ingredients until just combined. The batter will be very thick. Fold in the apples.
Pour the batter into the prepared loaf pan. Use a rubber spatula to smooth the top. Optional: top with cinnamon sugar or streusel.
Bake for 45 minutes or until a toothpick inserted into the center comes out clean. Let cool for at least 10 minutes before removing from the pan and slicing into the loaf.
Serve warm and top with butter, apple butter, or eat it straight from the pan!
For more ways to upcycle peels, cores, and other bits and ends – apple or otherwise! – take a look at Lindsay-Jean Hard's Cooking with Scraps, a zero-waste cookbook that will show you how to make the most of commonly wasted kitchen ingredients. Try pairing her apple core syrup with NETZRO upcycled pancake mix, which you can purchase by emailing sales@netzro.us. Happy fall upcycling!