NETZRO featured on "Too Good To Waste" podcast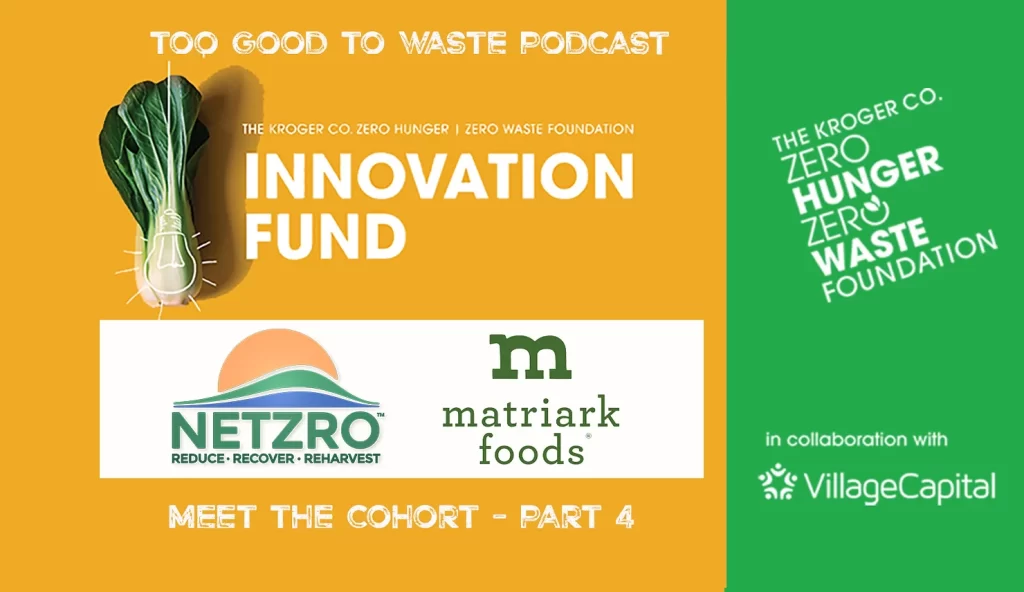 In spring of 2021, The Kroger Co. Zero Hunger | Zero Waste Foundation collaborated with Village Capital to help source, understand and unlock capital to support innovative solutions that prevent, recover and recycle food waste with the following mission.
"We seek to reshape the food system by supporting innovators who are elevating food to its highest use and disrupting the linear supply chain. This could include solutions such as imperfect produce lines, upcycled foods & meal kits, upcycled commercial ingredients and more."
With nearly 150 companies applying, 10 were selected for the 2021 Innovation Fund cohort.
In this special mini-series episode of the Too Good To Waste podcast we meet the founders from two more of the companies in the 2021 Innovation Fund Cohort, Sue Marshall, Founder & CEO of NETZRO, (starts at 03:33), and Anna Hammond, Founder & CEO of Matriark Foods (starts at 20:22).
NETZRO interview starts at 03:33
Matriark Foods interview starts at 20:22
Learn more about The Kroger Co. Zero Hunger | Zero Waste Foundation https://zerohungerzerowastefoundation.org/about.html
Learn more about Village Capital: https://vilcap.com/