What Is California's new SB 1383 regulation?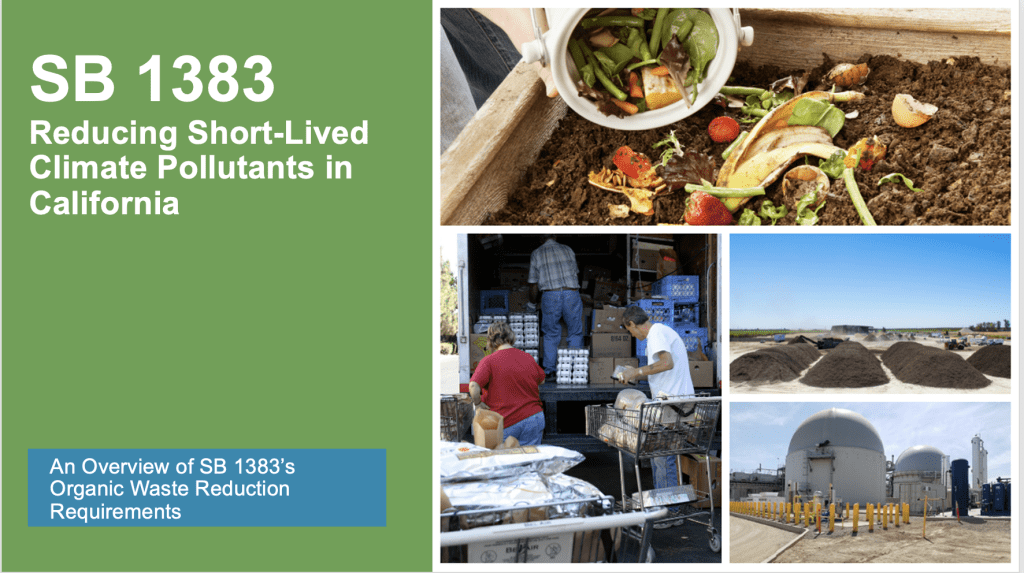 What Is the New SB 1383 Regulation?
SB 1383 is the most significant landfill waste reduction mandate adopted in California in the last 30 years. Its goal is to reduce organics waste landfill disposal by 75% (from 2014 levels) by 2025. This means diverting more than 20 million tons from landfills. The legislation aims to slow climate change by diverting organic materials from landfills, recovering 20% of edible food and redirecting it to food-insecure Californians.
Beginning January 1, 2022, residences and businesses are required to sort and separately collect food scraps, yard debris and food-soiled paper from trash and recycling and subscribe to an organics waste collection service. Check with your local hauler for city exceptions.
Why Is It Important?
Every year, Californians dump organic waste like food scraps and yard trimmings into landfills. This waste makes up half of the materials put into landfills.
Dispoing of organic waste rather than composting it creates 20% of California's methane emissions. Methane is a climate super pollutant and is 84 times more potent than carbon dioxide.
Who Does It Impact?
Businesses
SB 1383 requires businesses to establish minimum service levels for landfill, recycling and organics collection.
Residents
Whether you live in a single-family home or manage a multifamily complex, everyone needs to separate food waste, yard waste and food-soiled paper from trash for disposal.
If you don't already have one, contact your hauler for a franchise-provided organics cart.
We also provide educational materials for waste reduction and signage to help employees and tenants sort materials correctly.
Jurisdictions
Local jurisdictions are required to have a program or ordinance in place when SB 1383 takes effect on January 1, 2022.
The focus during the first 2 years of SB 1383 is to educate citizens and help them comply with the new regulations and prepare Tier 1 and 2 commercial edible food generators for inspections that will verify whether their edible food recovery arrangements are compliant. To learn more about these tiers and edible food recovery, go to CalRecycle.
Public schools and government facilities fall under the same regulation.